Lakoat.Kujawas (South Central Timor)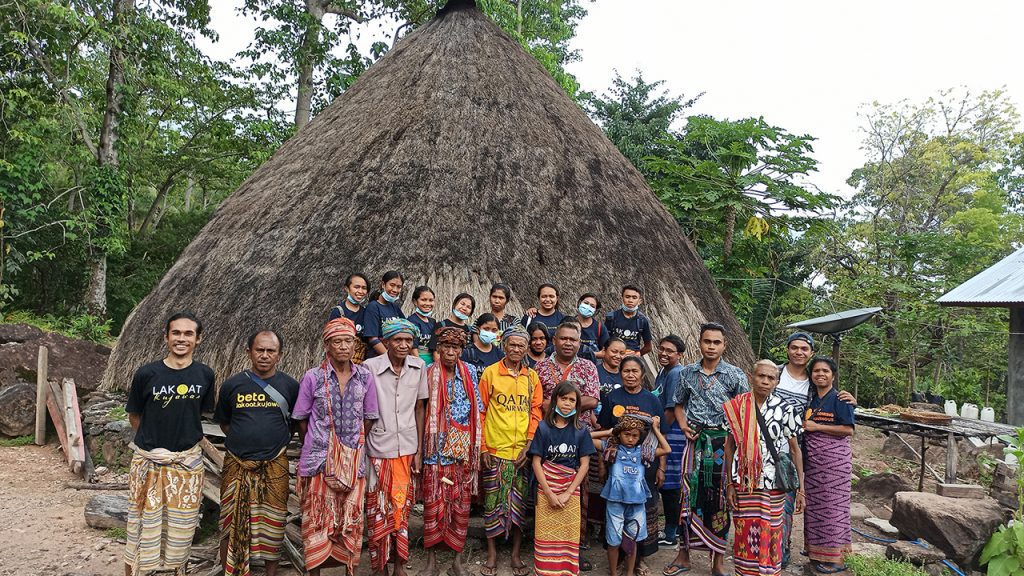 Lakoat.Kujawas is art and cultural community from Taiftob, Mollo, Timor initiated by Dicky Senda. Since 2016 Lakoat.Kujawat has actively developed a public library, creative writing classes and archival spaces for art and culture of Mollo. Lakoat.Kujawas was established to offer alternate education and preserve situated knowledge to younger generation of Mollo. Lakoat (loquat) and kujawas (guava) are two fruits that are familiar to the daily life of the children in Mollo. Both represent happiness, potential, and ever-growing hope from the villages in Mollo.
By excavating local knowledge, Lakoat.Kujawas builds collective memories as a means to empower the local youths in tackling the contemporary problems. This community opens a residency program every year for artists, researchers, architects, students or teacher from all over Indonesia or around the world.
The archiving efforts to document local knowledge were performed through several projects such as Mnahat Fe'u Gastronomy Tour, Skol Tamolok cultural school, creative writing class To The Lighthouse and resulted in several books and art exhibitions. Lakoat.Kujawas also engaged in social entrepreneurship, including pioneering ecotourism homestays as well as marketing local Mollo products such as traditional woven fabrics, coffee, honey, and organic lu'at sambal.
The community also active in collecting local food seeds, documenting Mollo's cuisine through recipe archives in the form of spoken narratives.